Perspective
Dear CARA Friends,

For the last few issues, we have focused on Change Management, and are excited to share some additional thought leadership from one of our newest team members.

Michelle Davies, fresh from NTT/Revere Group's Change Practice, joined CARA as the Senior Director of Strategic Solutions and shares her perspective on Broad-Based Participation. Michelle's experience at IBM and with several large engagements stresses the importance of understanding the impacted groups and building the right plan to bring them along for the change. Broad-based participation truly means reaching individuals and groups in multiple ways to begin with the 'Awareness and Desire' first steps through personal and broad communications, leadership engagement, and eventually the right coaching and training. Successful outcomes then actually happen!
In this issue of Eolas, we hope you find some valuable learnings.

As always, please feel free to share your comments with us.
Best,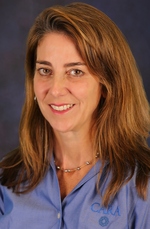 Martha Watt
VP, Sales and Marketing
The CARA Group, Inc.
martha.watt@caracorp.com